The Best Books From Rory Gilmore's Reading List
Probably the first word that comes to mind when you think of Rory Gilmore is bookworm.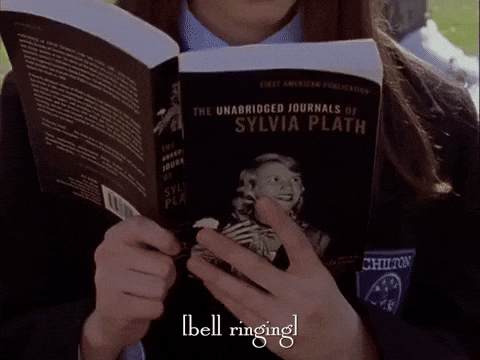 Over the course of the series, it's estimated that Rory read and referenced around 339 books!
The blog Copper Boom created this gorgeous free printable of all the books on Rory Gilmore's reading list.
But, as Rory would say, don't wig out! You don't have to read every book on the list. (Well, unless you want to.) Today, I've picked a few of my favorite books on the Rory Gilmore reading list, along with what Rory said about them. You'll laugh, you'll cry, and you'll probably end up eating copious amounts of take-out, like a true Gilmore girl.
The Collected Stories by Eudora Welty
Rory's reference: The Collected Stories is one of the books Rory takes to school to read (Season 2 Episode 7) and Rory cites Eudora Welty as one of her role models in her graduation speech (Season 3 Episode 22)
You'll love: the beautiful imagery and complex characters
Amazon description: "Eudora Welty wrote novels, novellas, and reviews over the course of her long career, but the heart and soul of her literary vision lay with the short story, and her National Book Award-winning Collected Stories...confirmed her as a master of short fiction...The forty-one pieces collected in this new edition...showcase Welty's incredible dexterity as a writer. Her style seamlessly shifts from the comic to the tragic, from realistic portraits to surrealistic ones, as she deftly moves between folklore and myth, race and history, family and farce, and the Mississippi landscape she knew so well, her wry wit and keen sense of observation always present on the page."
The Divine Secrets of the Ya-Ya Sisterhood by Rebecca Wells